"Whoever drinks of the water that I will give him will




NEVER THIRST AGAIN"
Come as you are, there's a place for you here.
Hands of Hope
(free food market)
2:00pm-4:00pm
(while supplies last)
​
every 1st friday
of each month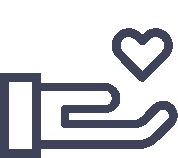 OUR CHURCH IS NOT BUILT ON THE GIFTS AND TALENTS OF A FEW, BUT ON THE SACRIFICE OF MAY.
WE THANK YOU FOR YOUR GENEROSITY.
HOPE CHRISTIAN CENTER
NAPA, CA 94558